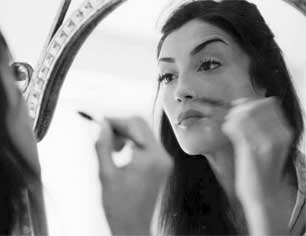 VISIT ROBIN IN MANHATTAN
Visit Robin Evans in Manhattan located in New York City at 611 Broadway, between Bleecker and Houston.
Beauty guru Robin Evans never quite dreamed to be living in the big city and becoming Gotham's Brow It Girl. But she certainly has. Awarded Best Brows from Lucky, Allure, New York Magazine, and Refinery 29, and armed with a clientele list of celebrities, Tamron Hall of the Today show being on of her favorites. Plus models, socialites, and magazine editors, all while still managing to keep her cool down to earth grace.
Robin, the woman behind the sleek understated venture that has gotten rave reviews for its organic yet effective approach to skincare, along with its late-night hours, has received accolades for her celeb status as the "Brow Master". Her love of art and fashion and beauty show in her work as an eyebrow artist. And her talent to create natural yet perfectly polished brows has earned her the well deserved title. She truly is The Brow Master.  
NEW YORK MENU
---
Initial Brow Shaping $65
Brow Shaping Maintenance $50
Brow Tinting  $30
Lash Tinting $50
*Lash extensions available upon request.
SIGNATURE CUSTOMIZED FACIAL
---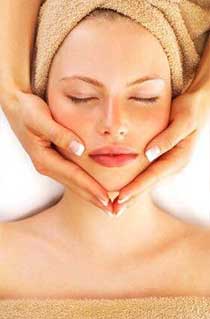 Robin created her signature customized facial to fit the needs of all of her clients.
This integrative treatment includes a combination of natural and organic concentrated skin care ingredients and pharmaceutical grade peels.
It is a corrective treatment that specifically treats problem skin such as acne and acne related conditions, and age related issues such as fine lines, wrinkles, and hyper pigmentation, and thorough extractions are performed as needed.
Not only does Robin treat the skin topically, she discusses diet and nutrition and possible food sensitivities and food allergies that may be causing inflammation, directly affecting the health of the skin.
Signature Customized Facial    $145 / 60 minutes