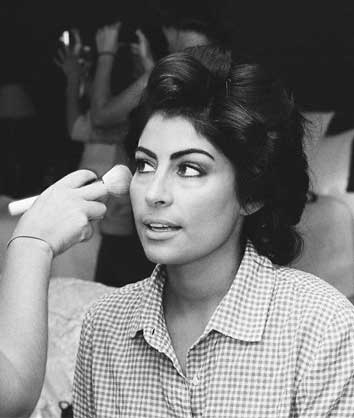 For the past fifteen years, Robin Evans Brows (originally Robin Evans Skincare) has served as an intimate skin care studio in downtown SoHo for women looking to obtain the best possible results for their skin care needs. Robin Evans, brow and skincare expert and owner of Robin Evans Brows, has utilized her 25 years of experience to build an honest and trusted beauty business.
In 1991, Robin attended the Catherine Hinds Institute of Esthetics in Boston and studied with renowned dermatologists Dr. Howard Murad and Dr. Mark Lees, which opened the door to many new opportunities. Upon completion of the advanced program, Robin worked at local salons in her hometown and generated a strong following, allowing her to master her facial techniques and realize she had an eye for shaping brows, a talent which has since become her specialty.
Robin has been sought after and written up by beauty editors from around the world, and has been awarded Best Brows and Best Facial in Lucky Magazine, New York Magazine, Allure Magazine, and Refinery29. Her celebrity clients include Kelly Bensimone of the Housewives of New York, Katie Ford of Ford Models, pop star Kesha and Tamron Hall of the Today show. She has also been a Celeb Guest Brow Artist at MAC COSMETICS in New York, and has worked as a consultant and beauty advisor for famed brow company Tweezerman.